Thank you!
This Thanksgiving, we're thankful for your support!
With your help, over 4,800 girls, women, and men have participated in WJI's programs this year! Together, we are building a more equitable world for Maya women and girls.
From now until the end of the year, we aim to raise $85,000. We hope you'll mark your calendar for Giving Tuesday on December 3rd, when we will launch our STRONG WOMEN, SAFE COMMUNITIES campaign and share more about what your donations mean for WJI's future.

WJI Speaks at UN Trust Fund's Global Grantee Convention
Earlier this month, our Director, Kate Flatley, was invited to speak on a panel at the UN Trust Fund to End Violence Against Women's Global Grantee Convention. She discussed WJI's core principles and the operational foundations necessary to effectively and sustainably serve women and girls. It was a fantastic week of women educating and empowering one another to fight for the safety of women and girls around the world.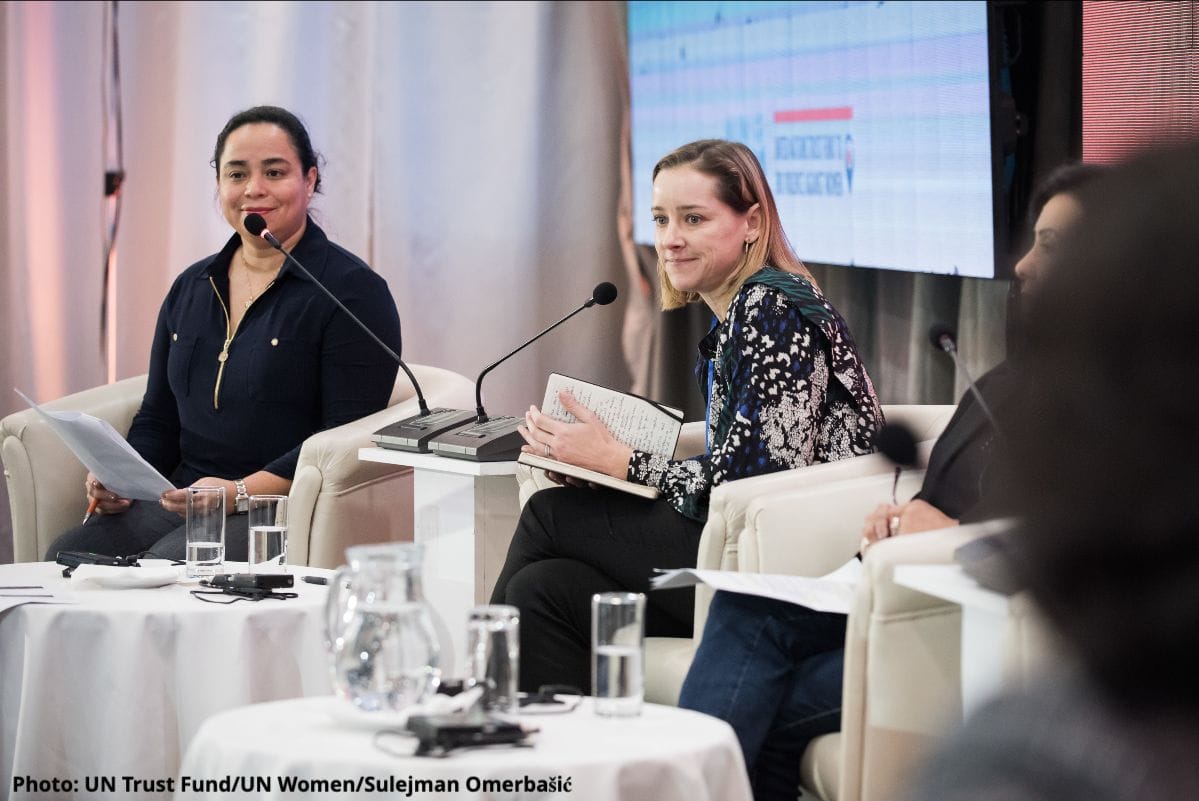 Today, we commemorate International Day for the Elimination of Violence against Women. Guatemala faces some of the highest levels of violence against women and girls in the world, with 1 in 3 women experiencing physical or sexual violence by an intimate partner. Violence against women and girls is also one of the complex driving forces leading people to flee their home countries, contributing to the record number of Guatemalans seeking refuge through migration. WJI works every day to support indigenous Maya girls and women to live free from violence and assert their rights, helping create stronger and safer communities.
Thank you for your help, we are so grateful to YOU! Please consider donating today!
Best wishes for a happy Thanksgiving.