We can reach $80,000 together.
We're thrilled to share that through your generous donations that were matched last week, we have raised over $20,000! Thank you so much to those who have already donated. To reach our end of year fundraising goal of$80,000, we need everyone to join in the Advocate for Change campaign! Help us to continue building a more just and equitable world for Guatemala's most vulnerable women and girls. You can nearly DOUBLE your impact because our Board of Directors is matching up to $30,000 in campaign contributions!
Your donations will support the work of our fearless Community Advocates, local women who undergo WJI's intensive leadership development and human rights training to become women's rights educators, leaders, and mentors in their communities. Check out how your donations will make a tangible impact: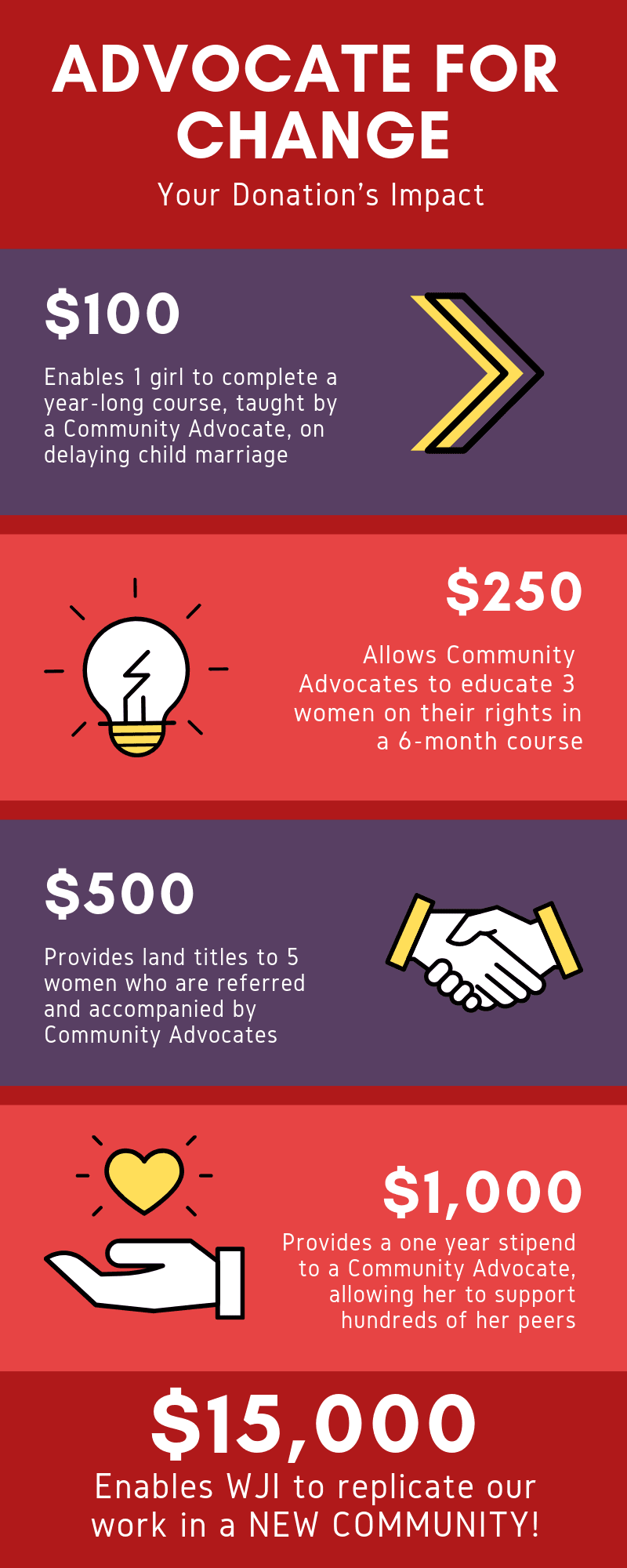 One of WJI's incredible Community Advocates, Irma, is a testament to how WJI works to educate and empower women, "I feel freer and stronger. I know that I have rights and I want to help other women. I can be an example to women so that they can overcome violence."
You can support WJI now by providing a tax-deductible donation on our website at https://womens-justice.giv.sh/156e. Join us as we empower Guatemalan women to promote gender equality and live free from violence. Thank you!