Support for Volcano Victims
We have been overwhelmed by the tragedy from June 3rd's eruption of the Fuego volcano in Guatemala. Yet we have also witnessed the hope and humanity in how Guatemala and the international community are coming together to provide immediate relief to the victims. While partnering with local organizations to donate medicine and supplies to the relief fund, WJI has received requests for legal and psychological assistance for victims and their families. Therefore, in order to ensure those affected can begin to reconstruct their lives and overcome the trauma and the loss of loved ones, WJI is launching a GlobalGiving campaign to raise money to provide legal and psychological support services to victims.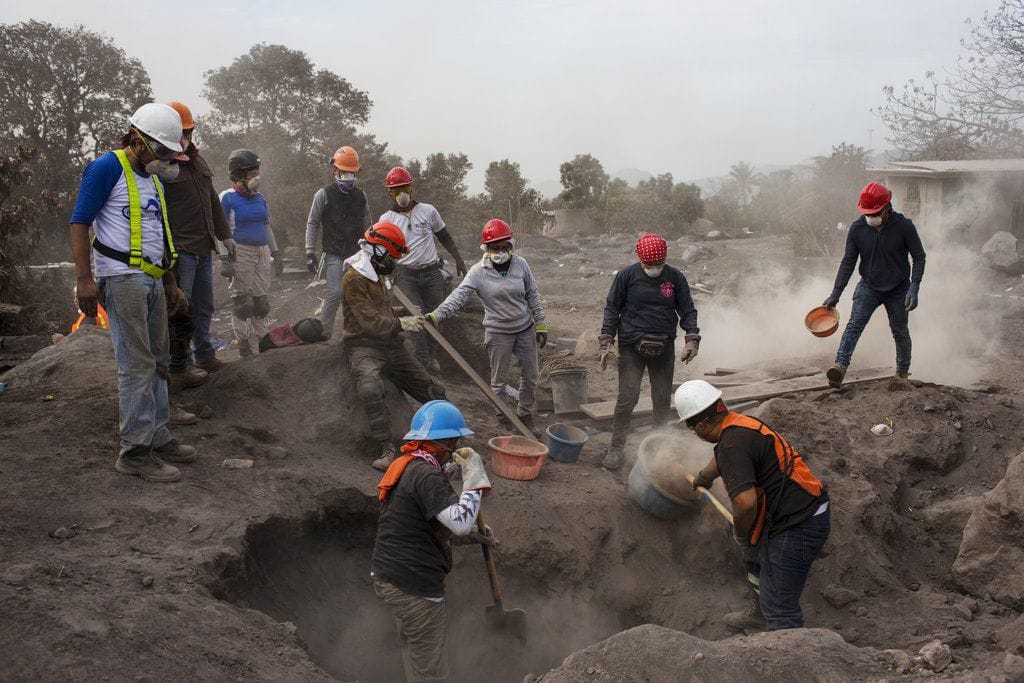 Volunteers continue search and rescue work after the eruption of the Fuego Volcano in San Miguel Los Lotes, Guatemala, Sunday, June 10, 2018. (AP Photo/Rodrigo Abd)
The WJI team is compelled to respond to this tragedy. Through partnerships with local NGOs who work in the affected areas, WJI will utilize its expertise to coordinate legal and psychological support to those in greatest need in the months after the disaster. Please consider giving to our GlobalGiving campaign which will help us to provide these much needed services.
Thank you so much for your support and your solidarity during this difficult time.