WJI needs your vote!
We have some great news! WJI is one of just 5 finalists for Namati's Grassroots Justice Prize, the world's only award recognizing grassroots organizations that are working to put the power of law into people's hands. The winner will receive international recognition at the upcoming UN High-Level Political Forum, a cash prize, and a seat at the 2019 Legal Empowerment Leadership Course. Please cast your vote for WJI now at https://namati.org/network/justiceprize/  Voting ends on July 11th.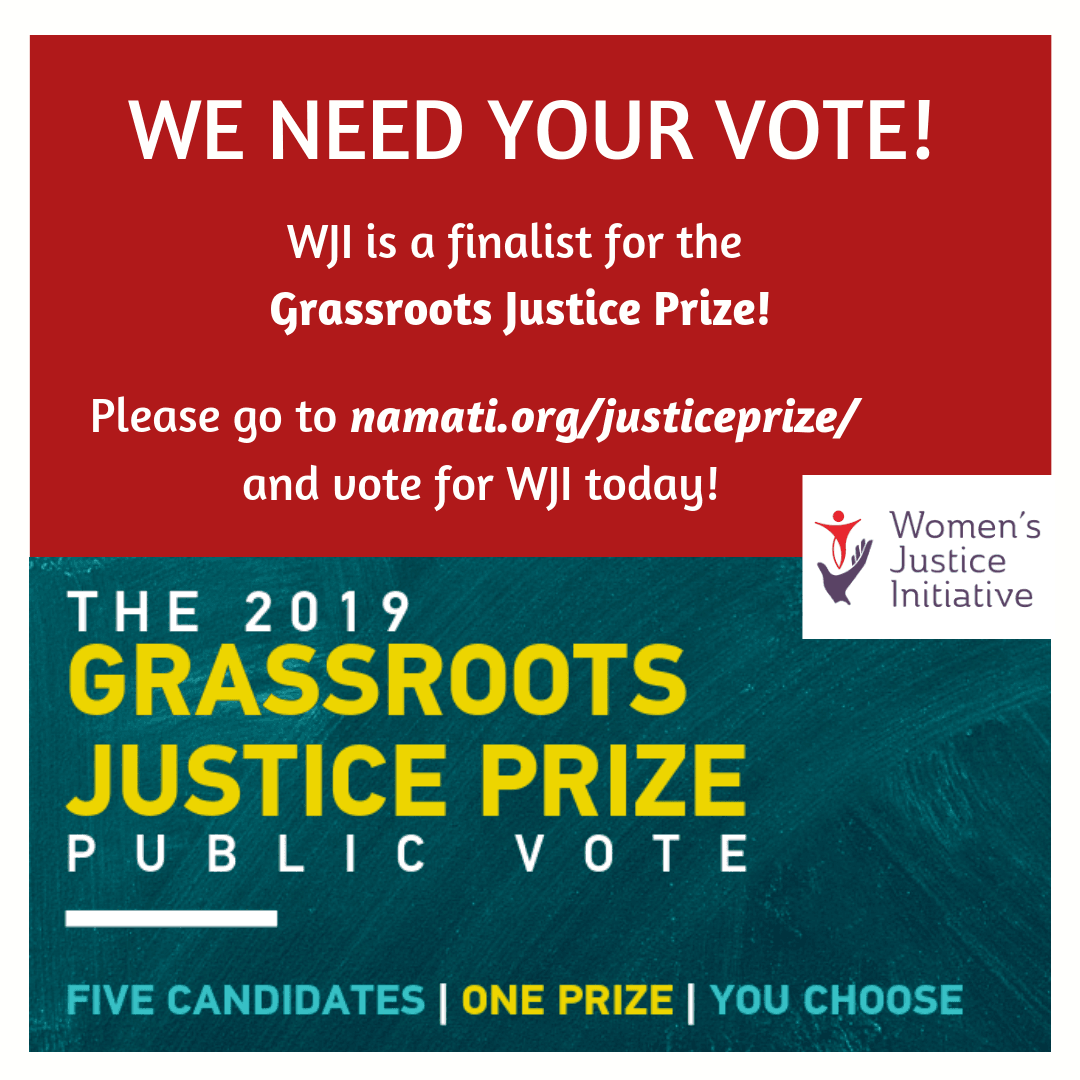 Violence against women and girls is one of the most oppressive forms of gender inequality and stands as a fundamental barrier to the equal participation of women and men in social, economic, and political spheres across Guatemala. WJI is championing women's access to justice and ensuring that they are better able to assert their rights and live free from violence.
Learn more about why WJI should win the Grassroot's Justice Prize!
We are so thankful for your continued support as we work toward promoting legal empowerment in indigenous communities. WJI's Legal Services Program has provided legal support for more than 1,300 cases! We are empowering women and girls through legal literacy workshops in our Women's Rights Education Program and Adolescent Girls Program! Our incredible Community Advocates serve as local leaders and legal promoters in their communities and are about to graduate from a two-year grassroots legal advocacy program!
We are committed to grassroots justice and we need you to help us win this incredible award!  Thank you for your support.