Summer Updates
Thank you for your support for WJI's GlobalGiving campaign! We exceeded our goal, raising $7,842 from 57 donors for our project to provide support to victims of the Guatemala volcanic eruption. Thanks to you, WJI will begin to provide legal and psychological counseling in the months ahead as we aid in the critical long-term recovery effort. We will send you updates as this work progresses. WJI is now officially part of the GlobalGiving platform and we will have additional projects on the site that you will be able to support and share! Thank you again.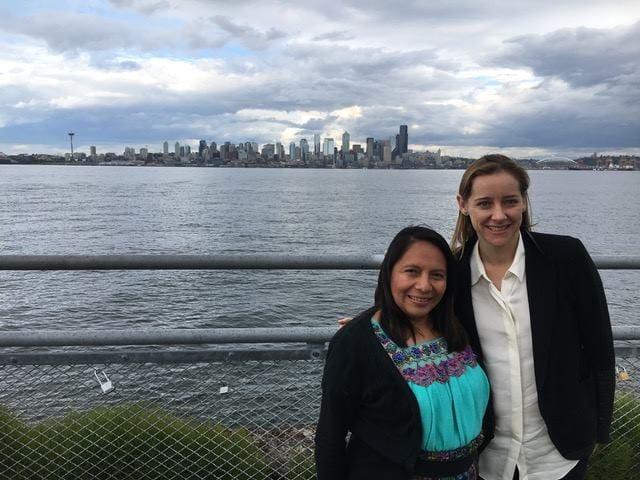 Last month, WJI's Programs Director, Elvia Raquec, and I traveled to Seattle to participate in events and meetings to share WJI's work to prevent violence against women and girls in rural Guatemala. I was invited by the Co-Founder and President of Everywoman Everywhere, Lisa Shannon, to speak at an event on their important work to launch a global treaty to prevent violence against women. Elvia and I were jointly welcomed by Pangea Giving, Seattle International Foundation, and Seattle Foundation to present our work to combat gender-based violence and child marriage in rural Guatemala. Sharing WJI's impact with people across the country is so important to furthering our work. Thank you for such a successful trip! Please let us know if you have contacts in your area that could be interested in hearing more about WJI's story.
WJI is in the midst of piloting some exciting new initiatives so stay tuned for updates in the months ahead! We are so appreciative of your support.