Campaign Results!
As we ended 2017 with fireworks and festivities, we also ended WJI's Educate2Empower campaign on a high note! Thanks to your generous donations, we raised over $75,000!  We started the year end campaign aiming to raise $25,000 with our Board of Directors offering to match $20,000. Thanks to that match and overwhelming support from over 100 donors, we exceeded our goal by $50,000!  We set a fundraising record for WJI and we are so thankful to YOU.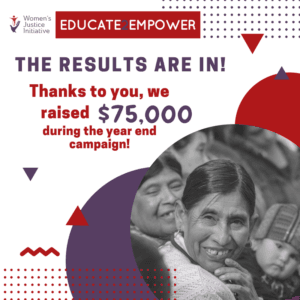 Your support for our work enables us to empower Mayan women and girls to break the cycles of violence and inequality in rural Guatemala. Your generous donations will directly impact the women and girls we serve by providing them with the tools to create change in their lives and the lives of their families. Thanks to your contributions during the campaign, WJI will continue to meet its ambitious program goals. Over 4,400 women, men, and girls have already participated in our four programs, benefiting over 10,000 people and transforming communities, and this year we will multiply our impact.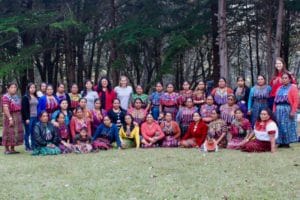 On behalf of the entire WJI staff and WJI's Community Advocates,
THANK YOU!