Stories from WJI
April seemed to fly by for us here in Guatemala! WJI's workshops with women and girls are in full swing in rural communities in Patzun where we are discussing important topics like gender equality, self-esteem, and property rights.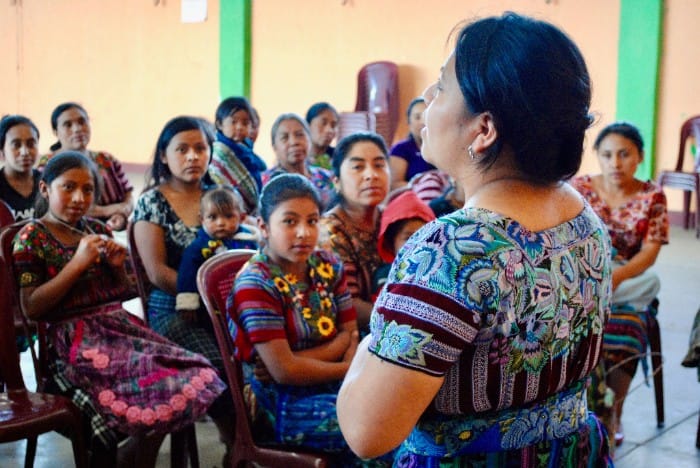 Women's Justice Initiative was selected as a "Spark of Hope" for the #WalkTogether campaign. #WalkTogether is a global movement to inspire hope and compassion, celebrating communities working for the freedoms that unite us by building global empathy and supporting civil society on issues of peace, health, justice and equality. Women's Justice Initiative is honored to be chosen as a Spark of Hope in this movement for freedom. Visit WJI's feature and #WalkTogether with us.
We also want to share a story on WJI from the United Nations Trust Fund to End Violence Against Women (UNTF). UNTF recently profiled some of WJI's Women's Rights Education Program graduates who described how WJI is helping them to stand up for their rights and combat domestic violence in their communities. One participant, Maria, recounts, "Through the program, I started to value myself more and found the courage to talk to my husband about our problems. I told my husband that as a woman, I also have dignity and value and that he should treat me with respect, like I do with him." Read the full article here.
WJI's mobile legal outreach continues to ensure that the most marginalized women, who may not be able to leave their homes or communities, can access legal support and counseling. One of WJI's Legal Services clients, Gabriela, was profiled in an audio story about overcoming abuse:
And on behalf of the team, thank you for empowering Mayan women and girls to break the cycle of violence and inequality in rural Guatemala. Our work would not be possible without you.