2020 Annual Report
Standing Together:

Courage Amidst Crisis
The Women's Justice Initiative (WJI) improves the lives of indigenous Guatemalan women and girls through education, access to legal services, and gender-based violence prevention.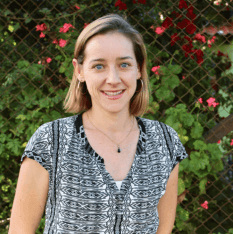 Kate Flatley
Executive Director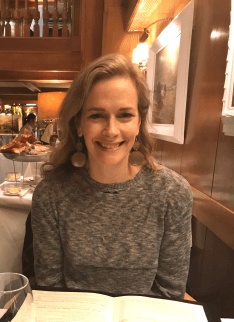 Clara Ferraro
Board President
Dear Friends,
As we share our 2020 results, we must first reflect on the tremendous loss of life and grief that engulfed us globally. In Guatemala, the COVID-19 pandemic continues to affect daily life, heightening the risk of violence against women and girls and exacerbating existing challenges. At the same time, we have also witnessed remarkable acts of courage and impactful, collective responses. We are deeply grateful for the partnerships which sustained our work to serve women and girls.
The unforeseen challenges of the past year required WJI to grow in new and unexpected ways. Our success in adapting is a testament to the commitment of our staff and supporters, the leadership of our Community Advocates, and the strength of our community ties. We experimented with new approaches, incorporating a greater use of technology, and fostered new partnerships. We piloted radio programming to reach 100,000 people, created a new domestic violence hotline, and broadened remote services in order to provide 375 women with legal and psychological services.
WJI also continued to expand, as it launched programming in twelve communities in a new municipality, and added five staff members to our team. Over the course of the year, we directly served 13,678 women, men, and children with our programs. We worked with 73 Community Advocates to strengthen their leadership skills and provided legal aid in 574 cases.
As we look to 2021, we know there is significant work ahead, with new challenges. We will build on the lessons learned to strengthen our work and sustain our impact, building a more equitable world for women and girls in Guatemala.
Thank you,
Kate and Clara
The Context
Guatemala has one of the highest rates of violence against women in the world. The COVID-19 pandemic and economic ramifications have exacerbated existing challenges encountered by rural, indigenous women in Guatemala.
Over 40% of
the population is indigenous

75% of the
indigenous population lives in poverty

1 in 3
indigenous women who live with a man experience violence

40% of
indigenous girls are married by age 18
The Shadow Pandemic
The COVID pandemic has led to a dramatic increase in violence against women and girls throughout Latin America. In Guatemala, the resulting lockdowns, court closures, and restrictions on mobility heightened the risk of violence while reducing available services.
77% of WJI's legal services since COVID-19 have been related to violence
2020 Highlights
In 2020, WJI expanded into a new municipality, broadening our impact and reaching more women and girls. WJI now works in 50 communities across the three municipalities of Patzun

, Tecpan

, and San Juan Comalapa

. Through our rights education, leadership development, and legal services programs, WJI is making strides towards achieving our vision of a world in which Guatemalan women and girls are free of gender-based violence and inequality.
WJI Partner Communities
2020 Impact Statistics
0
women, men, and girls benefitted from WJI's programs.
0
women and girls gained knowledge and skills to prevent child marriage and gender-based violence.
0
survivors of violence received legal support.
0
WJI provided legal services in 175 child support, custody, and property rights cases.
0
clients received psychological counseling.
0
Community Advocates served as rights educators and mentors to women and girls in their communities.
WJI's COVID-19 Response
WJI confronted unprecedented challenges to carrying out its core programs in 2020. To overcome the mounting obstacles created by the pandemic, WJI relied on the leadership of our Community Advocates, women who undergo an intensive leadership training program with WJI and then serve as a resource for women and girls in their communities.
March 2020: The COVID-19 pandemic hit Guatemala, causing rates of unemployment and violence against women to drastically increase.
Unable to travel to communities or continue in-person programming, WJI staff relied on its network of Community Advocates to identify the most urgent needs on the ground. Advocates identified food scarcity, rising threats of violence against women and girls, and lack of information about COVID as the primary issues.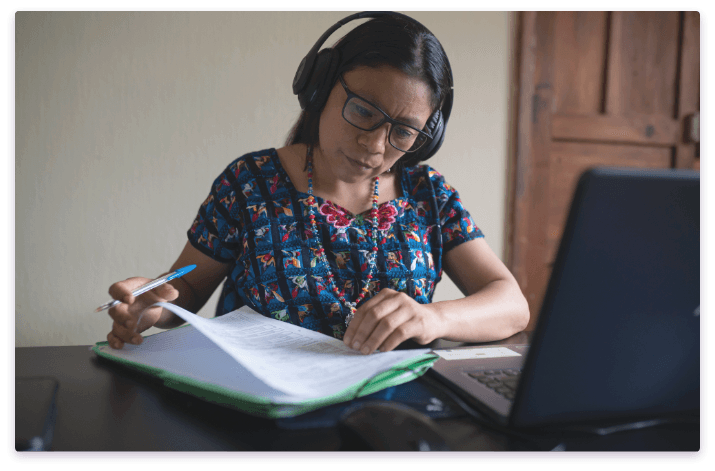 To date, the hotline has served
219 women across
56 communities.
With the help of Community Advocates, WJI responded by developing a strategy aimed at both addressing emerging needs and continuing its work to increase gender equity and end violence against women and girls.
When WJI's office temporarily closed in March, the team launched a hotline that women could call and text 24/7. Through the hotline, women were connected to WJI's remote legal and psychological services.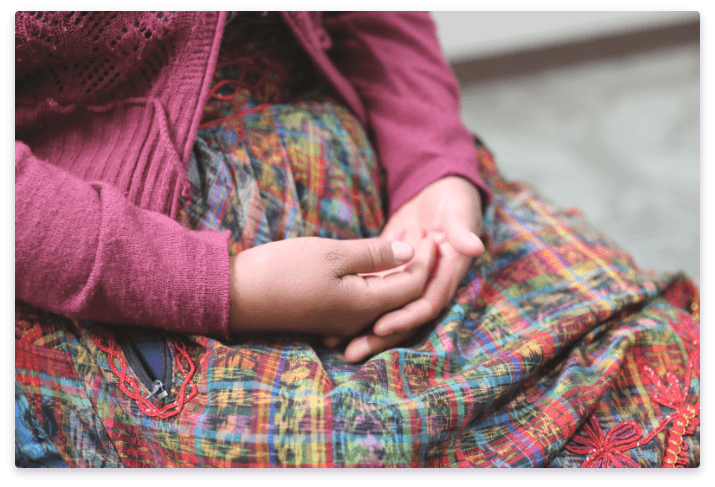 "Through just a phone call, women can be heard and helped and receive the information that they need. The hotline allowed WJI to provide legal services from home."
Yesi Jocholá, WJI Paralegal
In partnership with other local organizations, WJI developed radio programs providing health information about COVID-19 and the prevention of violence against women. These programs reached over 100,000 people in 4 languages.
WJI's team of staff and Community Advocates also made emergency deliveries throughout rural Guatemala, providing 12,825 individuals with food for a month and distributing more than 5,200 masks.
"When a family received a basket of food provisions, it guarantees that, at least for that moment, they receive one of the most basic human rights and necessities."
Sandra Cocón, WJI Program Assistant
Even amidst the new challenges of 2020, WJI focused on addressing violence against women and girls and refining our legal empowerment strategy. Our Legal Services Program continued to adapt in order to provide free legal and psychological services to women and girls in need.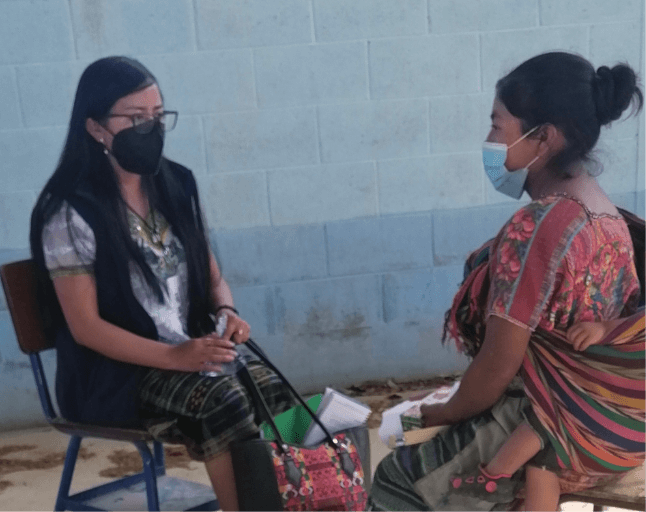 WJI takes a holistic approach to support women who have experienced violence. By bringing free and linguistically accessible services directly to communities, WJI helps women overcome barriers to receive the services that they need. One example is the story of Paola*, a Maya Kaqchikel woman living in Patzún, who was the victim of sexual assault in 2017.
*Name changed to protect the client's privacy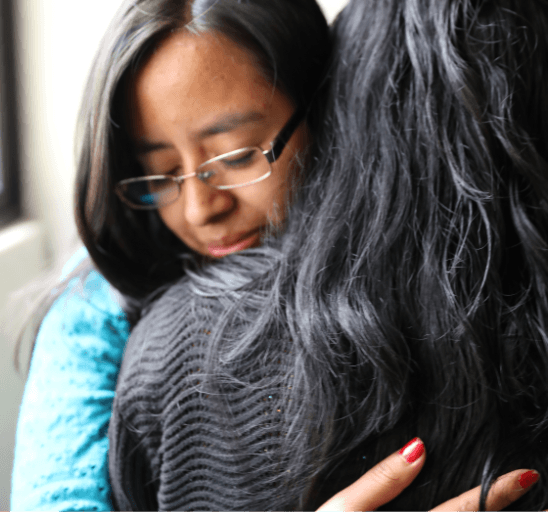 After the sexual assault, Paola lost hope. She felt as if "the weight of the world" was on her shoulders. The experience changed Paola's daily life and eroded her sense of self-worth. She says, "I left my job, I left everything in my old life because of what happened to me. I felt that this life was not for me."
After an initial period of depression, Paola turned to WJI for help. WJI has worked in Paola's community for nine years and has built close relationships with many of Paola's neighbors. These relationships and word of mouth about WJI help women like Paola connect to the organization for support when needed.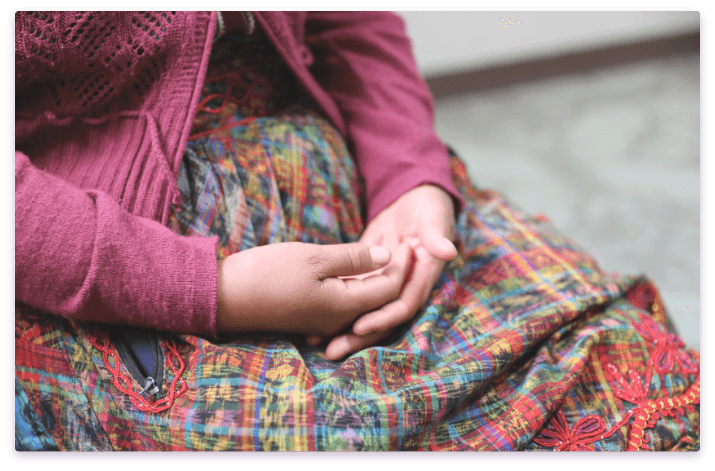 Upon speaking with WJI's psychologist and legal team, Paola made the difficult decision to move forward with a case against her perpetrator, beginning the long and arduous process of seeking justice within Guatemala's judicial system.
Over four years, WJI provided legal accompaniment and support during the prosecution, ultimately leading to a successful judgment against her perpetrator.
While working with WJI, Paola said that she began to feel both protected and worthy: "I realized that I do have value, that all women do, and that we all need someone who can be in our lives and help us fight." Paola says she returned to feeling like "the woman I had been before everything happened."
Paola's case is rare. The vast majority of incidents of violence against women never reach the court, and of those that do, only 2% result in a judgment against the perpetrator.
Paola's case required her incredible determination and on-going support from WJI. Her story highlights the importance of accompaniment and the persistence required for the delivery of justice. After going through this process and standing up for herself, Paola now uses her voice to encourage other women to do the same.
"Don't give up. Don't stay quiet. As women, we have value. Keep fighting."
Team Member Spotlight: Marta Miza, Psychologist
WJI's accomplishments in 2020 would not have been possible without the dedication and adaptability of our staff. Our staff members identified creative ways to serve the women and girls in our partner communities and to continue building a more equitable Guatemala.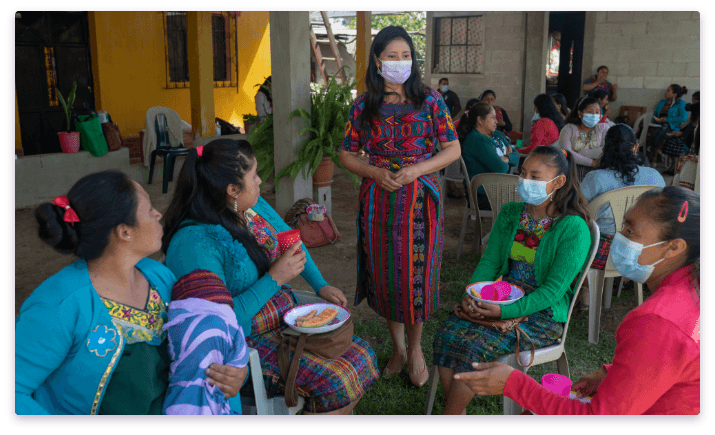 Marta Miza, a Maya Kaqchikel psychologist, joined WJI in 2016 and is responsible for providing psychological counseling to survivors of violence. WJI's legal team and Community Advocates refer women to Marta so that they can begin to heal from their trauma and decide how to proceed with their legal cases. For Marta, the job is extremely rewarding.
"The attention is personalized, which allows me to listen to and observe women as they go through stages of healing their internal pain, becoming aware of themselves, strengthening their confidence, recognizing their potential and the available resources, and making their own decisions to guide their lives. This fills me with joy and when I hear the words 'I am better and happier now,' I feel that it is the greatest reward."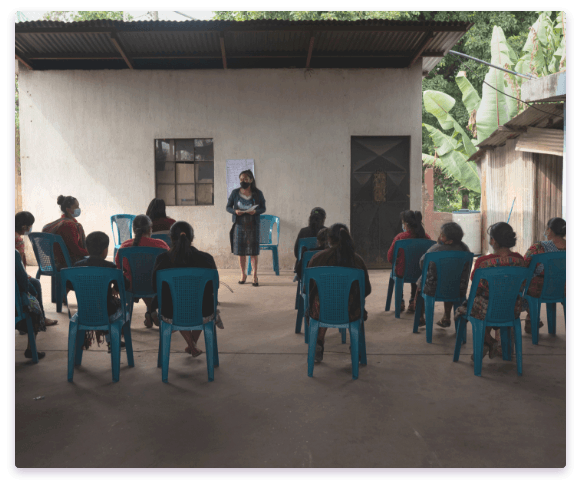 Over the course of 2020, Marta had to adapt to the realities of COVID-19 by incorporating more technology in her work. For Marta, this was through WJI's domestic violence hotline. During quarantine, women met virtually with Marta for counseling sessions.
"At first, the thought [of providing services over the phone] was a little uncomfortable, because I was worried about the loss of the human aspect that comes with face to face interactions. Yet, in sessions either in person or over the phone, I try to create a space in which the client can speak without fear."
Although Marta and the legal team continue to utilize the hotline, she was excited to see WJI's in-person services and programming resume by late 2020 with social distancing measures.
"I see WJI as a sort of door that changes women's lives. The moment in which women and girls say, 'Yes, I want to participate [in a WJI workshop],' even though they may be afraid, represents their first step as they start to make decisions for themselves."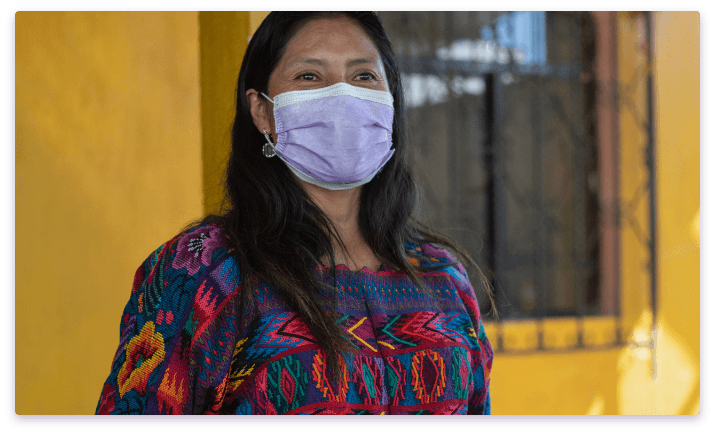 "Through WJI, each woman passes through a metamorphosis. I have the opportunity to observe the attitude of each one from their earliest moments with the organization. As they progress with a WJI program, I see their development and self-confidence and how each one is spreading her wings to fly."
Impact to Date
0
community leaders, police, and government officials trained
0
legal cases related to economic rights or violence against women
0
women trained as leaders, mentors, and rights educators in their communities
0
graduates from the Women's Rights Education Program
0
graduates from the Adolescent Girls Program
Financials
2020 Ending Net Assets: $
0
Thank You
The Women's Justice Initiative would like to thank all of our Board members, partners, and donors who make our work possible. With your support, WJI is providing thousands of women and girls with the tools to transform their lives and strengthen their communities.