Dear Friends,
As an Update from the Field, I am pleased to highlight the work of WJI's newest staff member, Mariah Thompson, an experienced advocate and lawyer. A recent graduate of the University of Virginia School of Law, Mariah was awarded a fellowship to support her work for WJI.
We are so grateful for your continuing support of WJI's work to empower Mayan women to break the cycle of violence and inequality in rural Guatemala. Our work would not be possible without your valuable support.
Best wishes,
Kate Flatley
Executive Director
Women's Justice Initiative
Experienced Advocate Joins WJI
The Women's Justice Initiative is pleased to welcome Mariah Thompson, who will be working with us for the next year as a WJI Legal Fellow. Mariah will strengthen and improve WJI's Community Advocates Progr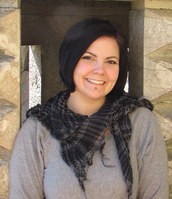 am by working directly with advocates to develop innovative approaches to addressing gender-based violence and to implement proven models of grassroots social change in their communities.
Mariah is a 2014 graduate of the University of Virginia School of Law, where she focused on international human rights and humanitarian law. Mariah received the Robert F. Kennedy Public Service Fellowship from UVA Law to support her work with WJI.
Mariah brings a wide range of professional experience to WJI. She has extensive advocacy and litigation experience through internships with the International Criminal Tribunal for the Former Yugoslavia and the Center for Constitutional Rights, and clinical work with the International Human Rights Law Clinic at UVA. While at the Civil Liberties Defense Center, Mariah worked on building social movements and implementing community education programs. Additionally, she has experience living and working in Latin America. In 2013, she served as a delegate for the National Lawyers Guild's International Delegation to Guatemala to observe the genocide trial of former Guatemalan president Rios Montt.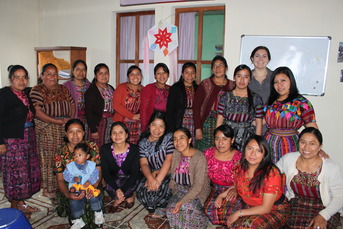 Mariah pictured with WJI's Community Advocates and staff.
Mariah is interested in the intersection of law and community organizing, grassroots approaches to social change, and the power of communities to define and advance their own visions of a better future.
"I chose to work for WJI because I wanted an opportunity to put theory into practice in an organization that places lawyers as resources on the edge of a change movement, rather than in the center making decisions, while allowing those most impacted to steer the ship. WJI does just that by using local facilitators to provide culturally appropriate education and empowerment programs for women which are framed in rights-based language but do not rely exclusively on existing legal avenues to create change."
Mariah is already making a significant contribution to WJI's work. She has begun developing an extensive training program for our Community Advocates which will ensure they have the necessary knowledge and tools to combat gender-based violence and implement social change in their communities.